SKINCARE
Golden Krocus
Once a year the farmers of Kozani harvest the Golden Krocus flower and extract precious strands of saffron. We turn that saffron into a serum that helps repair all signs of aging.

Kozani's once a year harvest.
The Golden Krocus harvest is a special event in the town of Kozani. Every year, thousands of blooms are hand-picked and the precious saffron within is extracted.
See Our Full Circle Process

Golden Krocus powered by antioxidant-rich saffron
A boost for our skin's immunity to fight common skin aggressors and strengthen against all visible signs of aging.
Benefit 2
Reduces fine lines
Benefit 3
Brightens + plumps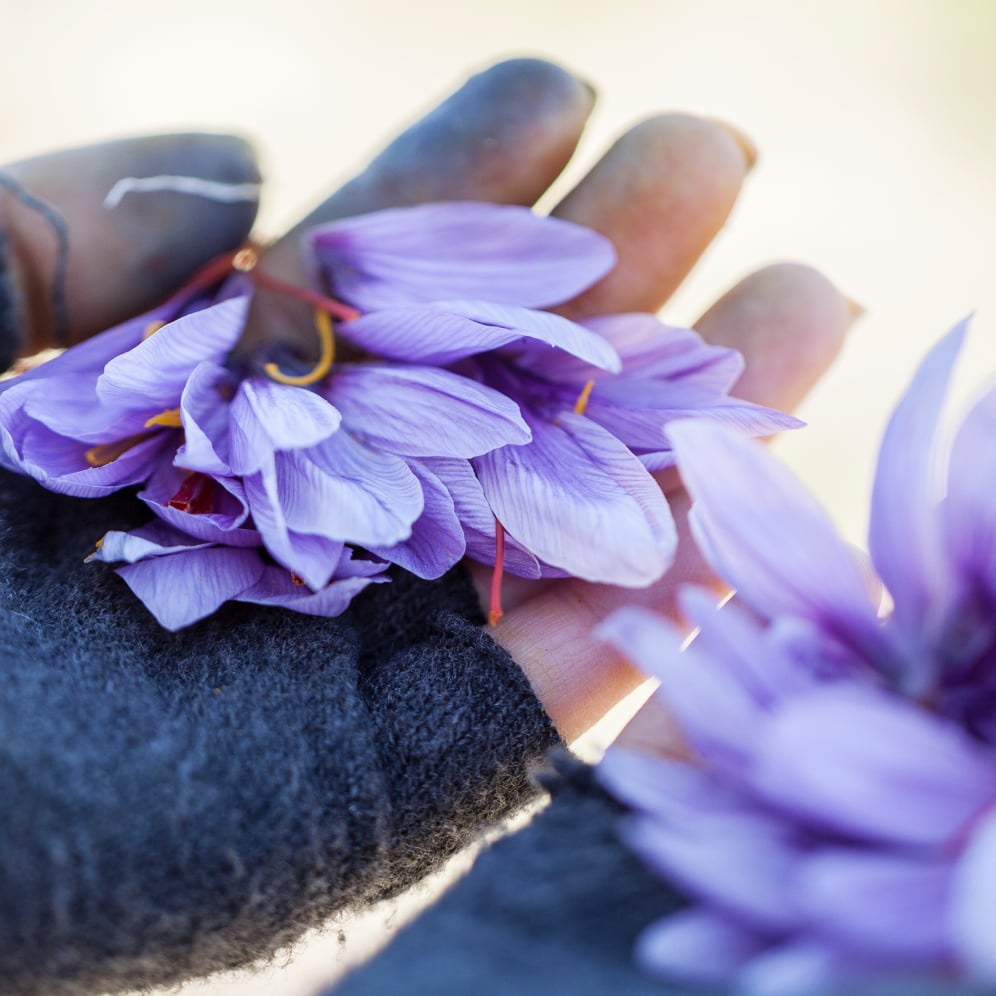 Golden Krocus Ageless Saffron Elixir
A golden elixir infused with the antioxidant power of fresh Greek saffron to universally address all signs of visible aging.
See The Full Story

>
Golden Ageless Skincare Duo
Treat all the signs of aging and skin fatigue with this precious, two-step glowing hydration and treatment duo for smoother, radiant, ageless skin. Made with 1-day fresh Saffron to boost skin immunity for total ageless skin. Set includes: 30ml Golden Krocus Ageless Saffron Elixir and 50ml Golden Krocus Hydra-Filler Plumping Cream.
See The Full Story

>
Golden Krocus Hydra-Filler Plumping Cream
A golden youth-cream with plant collagen and 1-day fresh saffron that melts into your skin addressing all signs of aging skin by boosting skin immunity with a 48hr moisturized glow
See The Full Story

>