A seed to skin ethos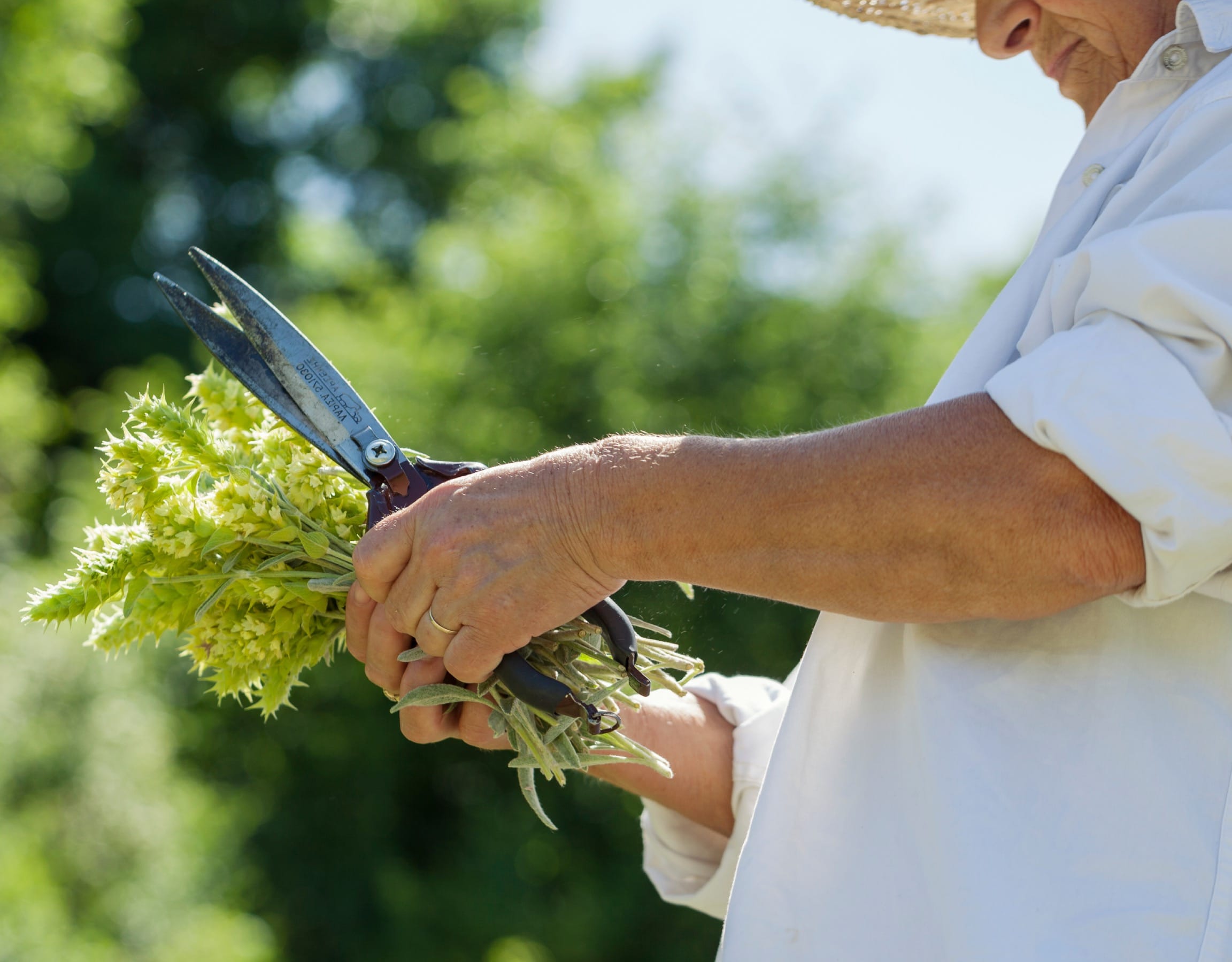 It starts in a place we call home
With the richest and most biodiverse landscape in all of Europe, Greece is a global hotspot for studying unique species of flora and fauna. This has shaped our culture as conservationists working to preserve and understand over 6,000 plant species –1,600 of which only grow here.
Where our ingredients are locally-grown
Our ecosystem of local farms and agriculturalists helps us stay close to the ingredients, and the rural communities we support.
Then hand-picked and harvested with care
We don't just pick a flower, we harvest based on when the active ingredients are the most powerful. It might be a particular year, season, or even time of day."
We hunt for plants that grow naturally in the wild and work with small farms to preserve the integrity of each flower, leaf and stem.
Transported to our lab
It's a short ride from the farms to our labs, where our scientists refine and extract herbs and botanicals for their maximum potency.
Formulated with the highest standards for purity
Five times more pure than pharmaceutical-grade, our water purification process allows us to create formulas with the fewest possible preservatives. In fact, there are 2,000+ chemicals we don't use.
Located in the heart of Athens, the KORRES lab maintains pharmaceutical-level production facilities.
Tested and refined to perfection
We test and test until we feel totally confident the product works the way we want it to."
We test each product for purity, safety, and efficacy. Over 500 clinical trials are conducted before anything is released to market.
Always created in harmony with the environment
Our factory is internationally recognized for its environmental best practices, operating on a no-waste principle with renewable energy and 99% recyclable packaging.
With any remnants being returned to the land
We return all remaining ingredients from the production process back to the farmers and the land they came from. This keeps the soil strong for the next harvest.