Giorgos & Lena
Our founders and their story.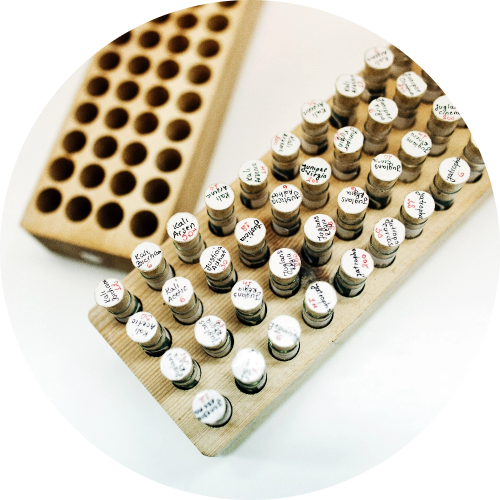 1992: The Korres Pharmacy
"I started working at Greece's oldest herbal-homeopathic pharmacy, while studying at the Pharmacy School of the University of Athens. I took over the pharmacy in 1992. Within the next five years, I created a unique lab for the production of homeopathic remedies. Through that, I developed a deep understanding of natural ingredients and their application in over 3,000 herbal remedies. People from all over Athens and later from all over Greece were coming to the pharmacy for those remedies. This experience has shaped my beliefs and led to the foundation of KORRES Natural Products in 1996. With the clear purpose to produce safe and clinically effective natural skincare products, products that I would be proud to offer to my friends, to the people I love."
- Giorgos Korres, Pharmacist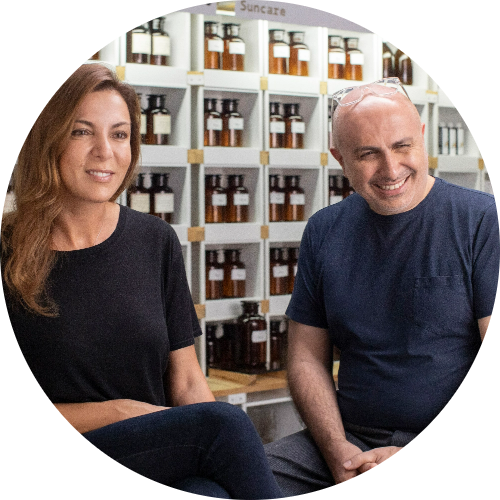 1996: The Company
Lena Philippou was the first to join the newborn Company, fresh out of the University as a Chemical Engineer.
"I was one of very few girls at the time that chose to go to Engineering school! My mind just works that way; I am all about analytical thinking and problem-solving. That does not mean I knew what I wanted to do after my studies! Because apart from being a linear thinker, I am a passionate person. I love nature and all things natural, and above all, I am a Greek soul. I am simply in love with Greece. Walking into the original Korres pharmacy, I instantly knew I wanted to be part of this world. All aspects of my personality were matching! And I saw a purpose! Natural products back in 1996 were all brown, boring and simplistic. I set my mind on combining nature and science to create the most effective natural products out there! And made in Greece! All it takes is dream, work, and a little love."
- Lena Philippou, Chemical Engineer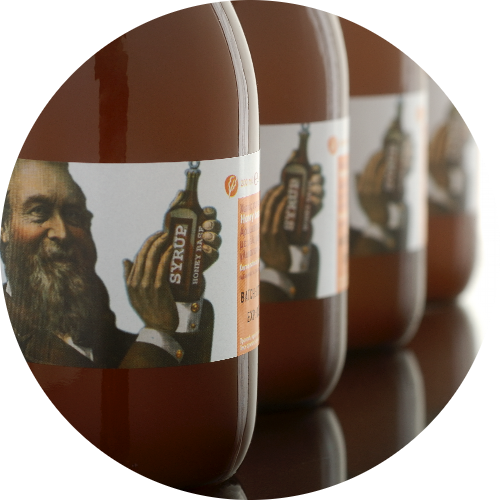 1996: The Very First Products
The first KORRES product was an aromatic herbal throat-soothing syrup with honey and aniseed; a recipe inspired by rakomelo, a warming spirit-with-honey concoction, which George's grandfather used to favor in his hometown on the island of Naxos.
The first KORRES skincare product, Wild Rose Moisturizer, was born out of the pharmacy's most popular skin remedy, the Wild Rose oil. People were queuing up for that miracle oil that helps improve the appearance of skin discolorations and marks, delivering a healthy-looking, radiant skin. 25 years later, the Wild Rose skincare line remains a global best-seller.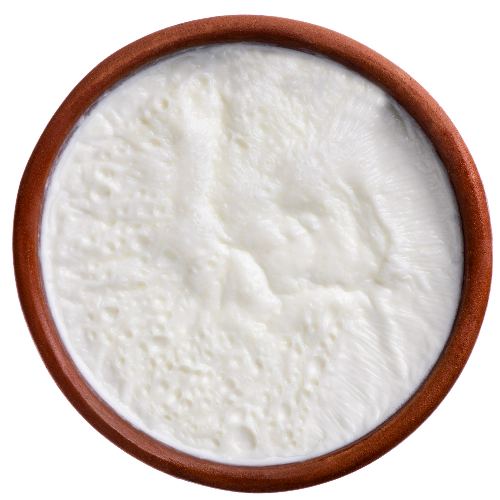 2000: Formulation Lab & Greek Yoghurt
As it was impossible to find the natural formulas we were dreaming of, we created our own Formulation Lab to avoid parabens, silicones, mineral oil, propylene glycol and many more chemicals, at a time when this approach was extremely rare.
The first product created in the KORRES Formulation Lab was our Greek Yoghurt Cooling Gel!
The idea apparently came from the Greek tradition of comforting sunburn and sun-stressed skin with Yoghurt. But going into the lab with real edible Yoghurt was a disaster! It took 3 years of meticulous and ground-breaking formulation work to stabilize edible Yoghurt with all its amazing benefits in a skincare formula, for the first time ever globally! Our Greek Yoghurt Cooling Gel finally launched in 2003. Our grandmothers were honoured! And the Formulation Lab was off to an incredible journey!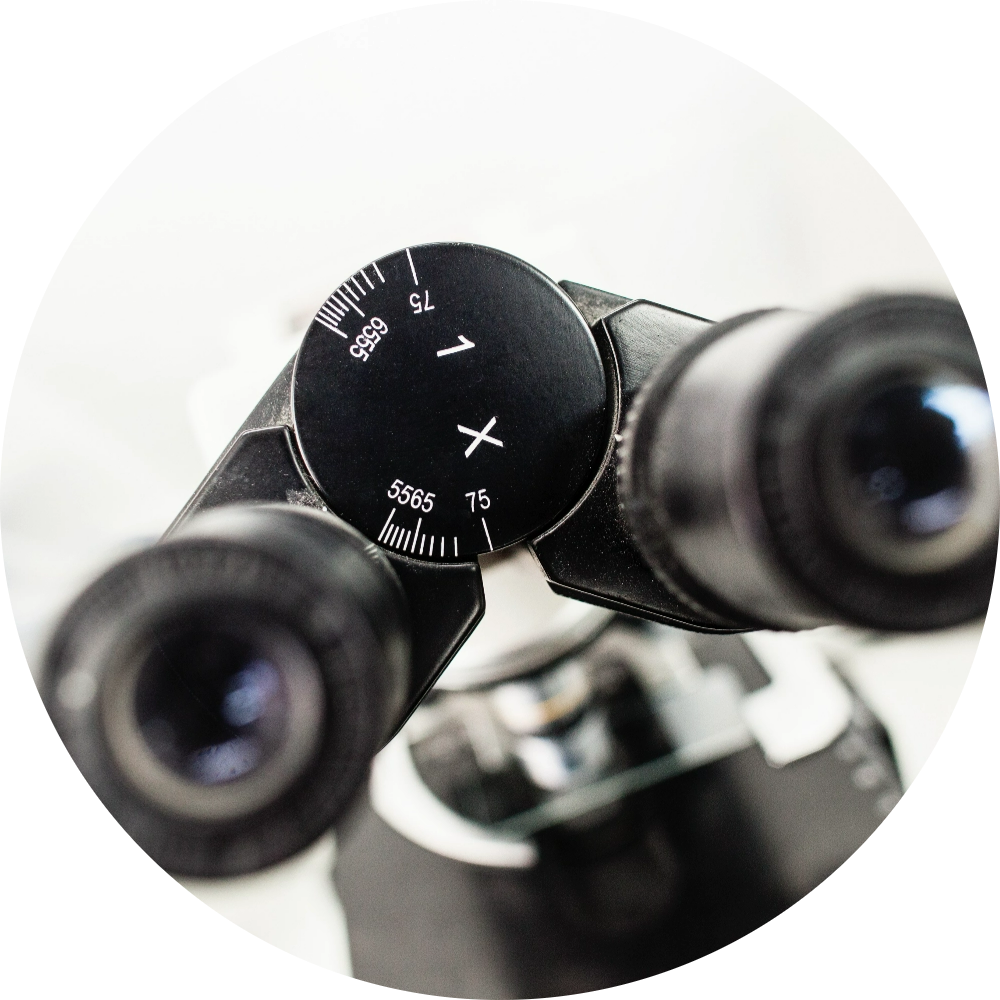 2004: Molecular Lab
Primary Research is in our DNA. It all started with the homeopathic remedies in our pharmacy.
Today, KORRES is a proud protagonist in primary research around natural ingredients and actives in the EU, having contributed to major new discoveries.
Our Molecular Lab scientists partner with the highest-profile academic and research institutes in dedicated consortiums to deliver thorough research goals. The basic idea is to discover the most powerful ingredients in nature and utilize them for common good.
A milestone initiative that pushed the frontiers of knowledge of natural products, has been a global 4-year research study of over 3,600 natural extracts for their antioxidant, anti-aging and sun protection properties. As a result of dedication to primary research, KORRES has introduced 7 new ingredients in the WINCI, the global INCI directory for cosmetics! Our Black Pine and White Pine extracts are two of these ingredients, delivering amazing, visible benefits.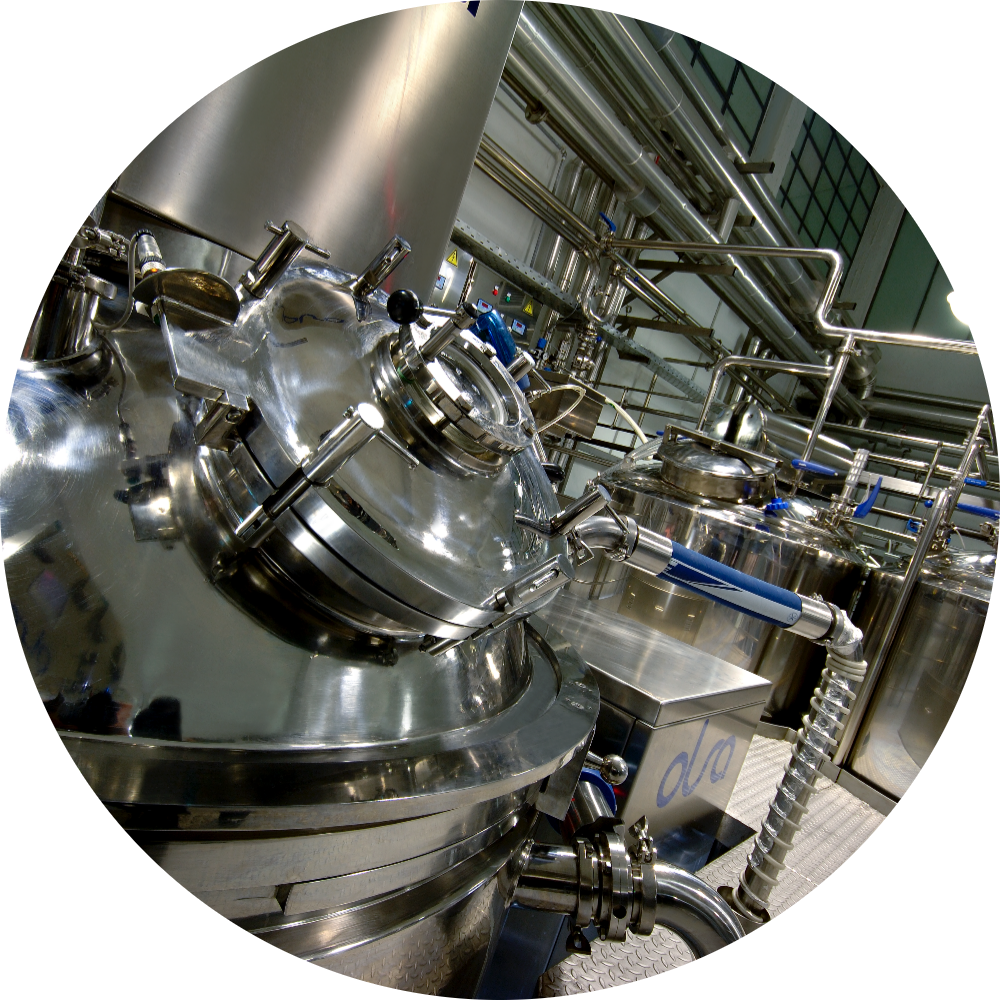 2006: Production Plant
The need to take ownership and full responsibility led to one of the hardest decisions: that of creating our own Production Plant!
After years of planning, looking for the best equipment and securing the funds, finally in 2006, 10 years after the Company was born, we were able to produce our own products!
With top quality in mind, our Production Facility competes with the best international standards:
ISO 9001 (Quality Management), ISO 14001 (Environmental Management System) and ISO 22716 (Good Manufacturing Practices -GMPs- for Cosmetics) certified.
Water Purification Facility:
In the heart of our Production Facility there is a state-of-the-art Water Purification Facility that produces the ultra-purified water used in all our products.
Our zero-waste Purified Water System combines Reverse Osmosis and Deionization purification methods, providing a continuous flow. To guarantee our high water quality we follow an extended control plan, checking 10 different sampling points of the flow daily. Our KORRES Water, with conductivity below 1μS, is almost 5x more pure than EU Pharmaceutical Standards and 200x more pure than the bottled water we drink!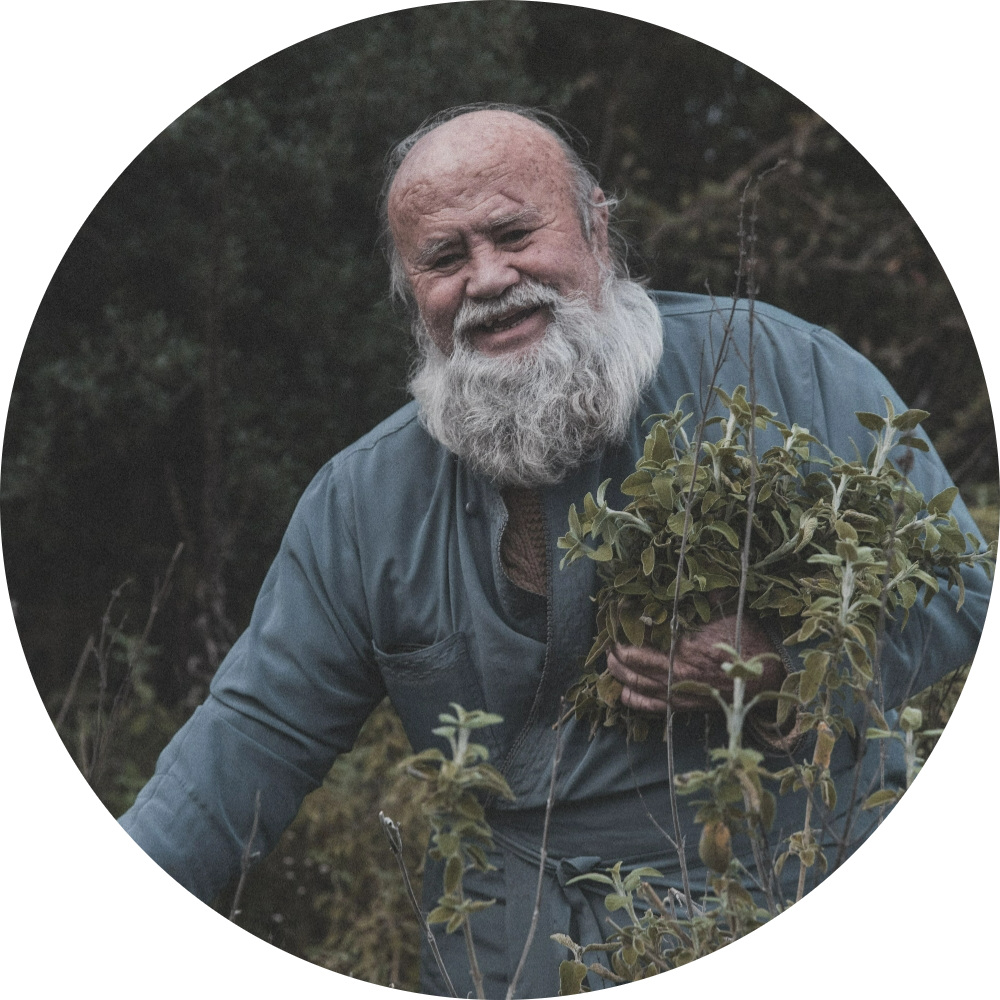 2008: Soil Lab & Local Farmers
Our Soil Lab is focusing on people and their land, the communities and the ingredients they nourish. A series of decisions led by our minds and hearts, showed us the way.
The first decision was to focus on the most powerful Greek herbs, including the wealth of endemic species that grow only in Greece and nowhere else on the planet. In cooperation with the Agricultural University of Athens we identified the best locations for the cultivation of our herbs based on soil and micro-climate conditions.
The second decision was to never collect herbs from wild nature but to cultivate them instead, in order to protect endangered species.
The third decision was not to compete with local farmers by creating our own farms but to support local communities and work closely with them on organic farming.
The KORRES Soil Lab is a network of 5 Agricultural Unions around Greece, 30 local micro-farmers, and a total of over 1,000 families.
They provide us with amazing superior quality organic herbs, and we secure a steady income for them, mostly needed in the remote and less developed areas of our country.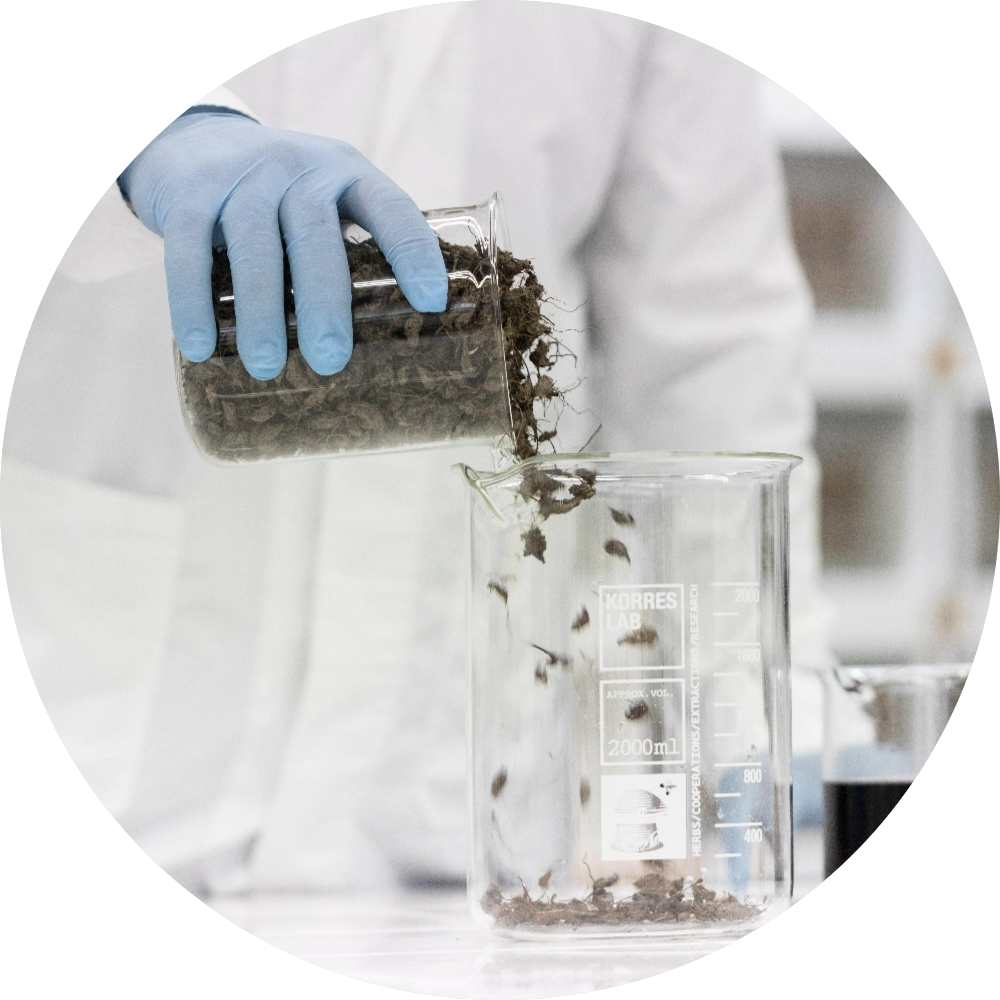 2009: Extraction Lab
In our early years in the business, we were shocked to discover that we were not able to utilize the amazing Greek herbs in our formulations because there were no extraction-processing units in Greece!
We would have to export the herbs and then import the herbal extracts. So we set our minds on developing our own exemplary Extraction Lab & Facility, in-house.
We partnered with the National & Kapodistrian University of Athens, Department of Pharmacy, Section of Pharmacognosy & Natural Products Chemistry, to design a fully green, clean, and zero-waste Extraction Lab. We only use natural solvents and processing techniques that help maintain the integrity of all precious active ingredients of our extracts and oils. After the extraction, all solid naturally-processed waste ends back into the farmers to be used as fertilizer. A Full Circle inside the bigger Circle!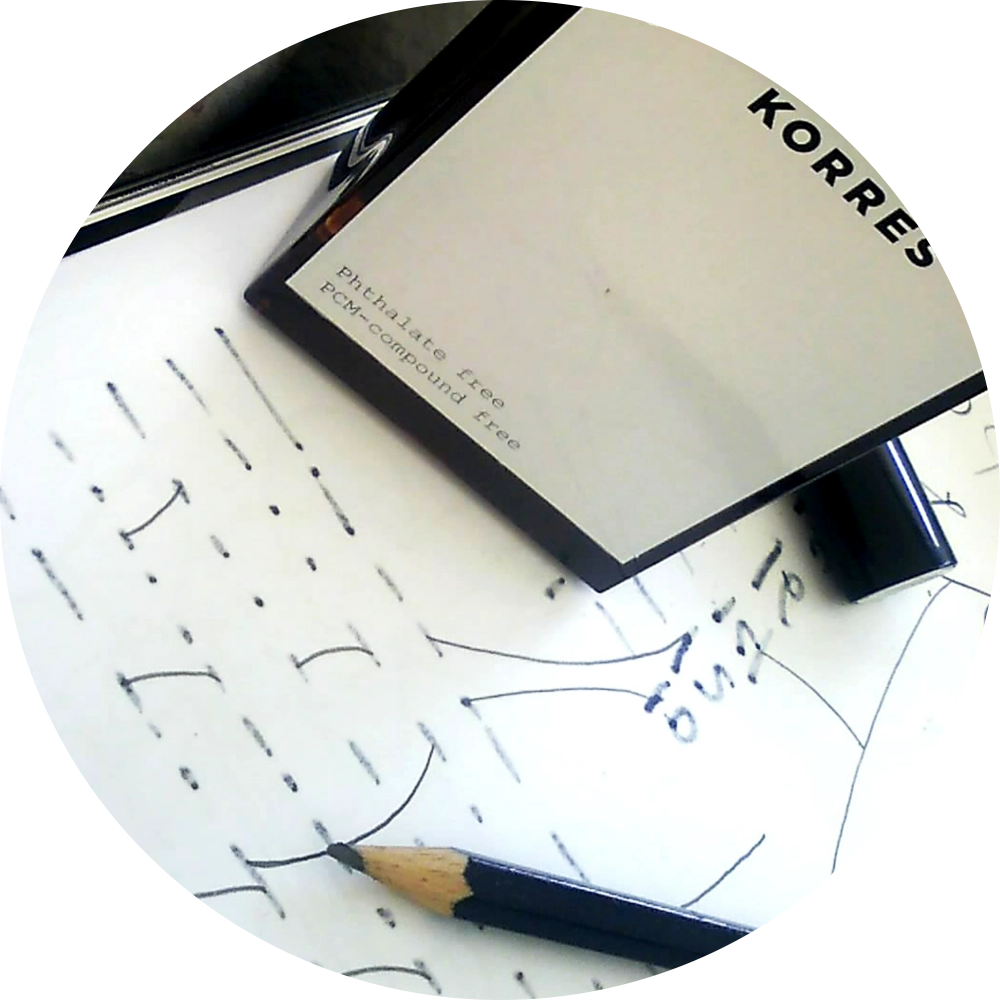 2011: Design Lab
The KORRES Design Lab was created to become the meeting point where graphic designers, architects, industrial designers, illustrators, and photographers meet to ask the most accurate, targeted questions in order to provide the most appropriate -and eco-friendly- creative answers. Aesthetics are in our heart!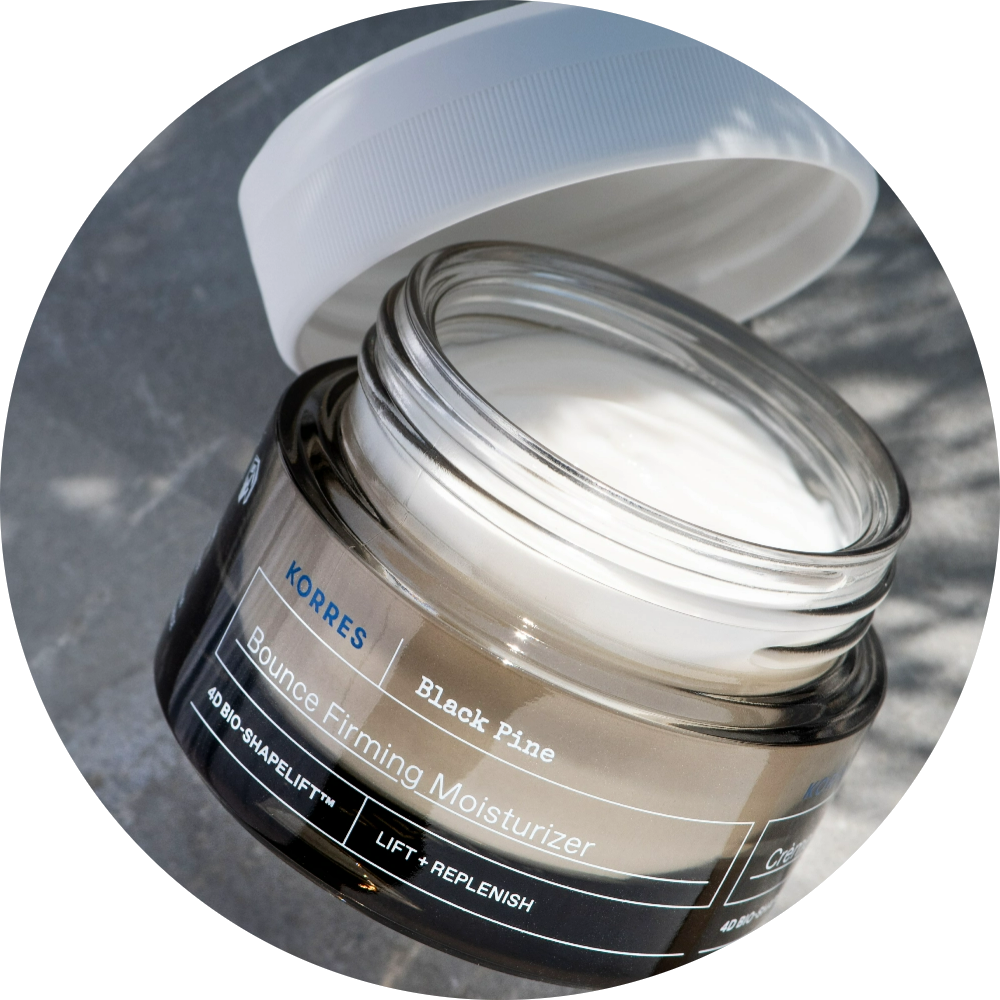 2012: Black Pine
Black Pine is KORRES major anti-ageing pillar globally. Here is the Black Pine Full Circle journey:
Soil Lab: The Pine species have thrived in the Mediterranean for 3,5M years. Black Pine is nature's chameleon; it survives on the mountains, in the cold, in heat, and in dryness, even in highly polluted cities. We source our precious Black Pine from Pindus, Greece, under the guidance of the Directorate of Forests of Grevena.
Extraction Lab: KORRES Black Pine bark extract , a global first, is added to WINCI.
Molecular Lab: Black Pine extract possesses an extraordinary amount of polyphenols; a targeted active to help firm and define facial contours. KORRES 4D Bio-ShapeLift™ technology is a potent complex that improves firmness, shapes, delivers a lifted appearance, bringing forward an enhanced facial contour.
Formulation Lab: The Black Pine collection "bio-mimics" and recovers the initial symmetry of our face. Lifted facial appearance in 14 days
Design Lab: 90% recyclable packaging. Paper packaging is FSC certified (Forest Stewardship Council)
Recycle Lab: Fully operational in Greece. Send us back your empties. Plastic, paper, and glass are all recycled.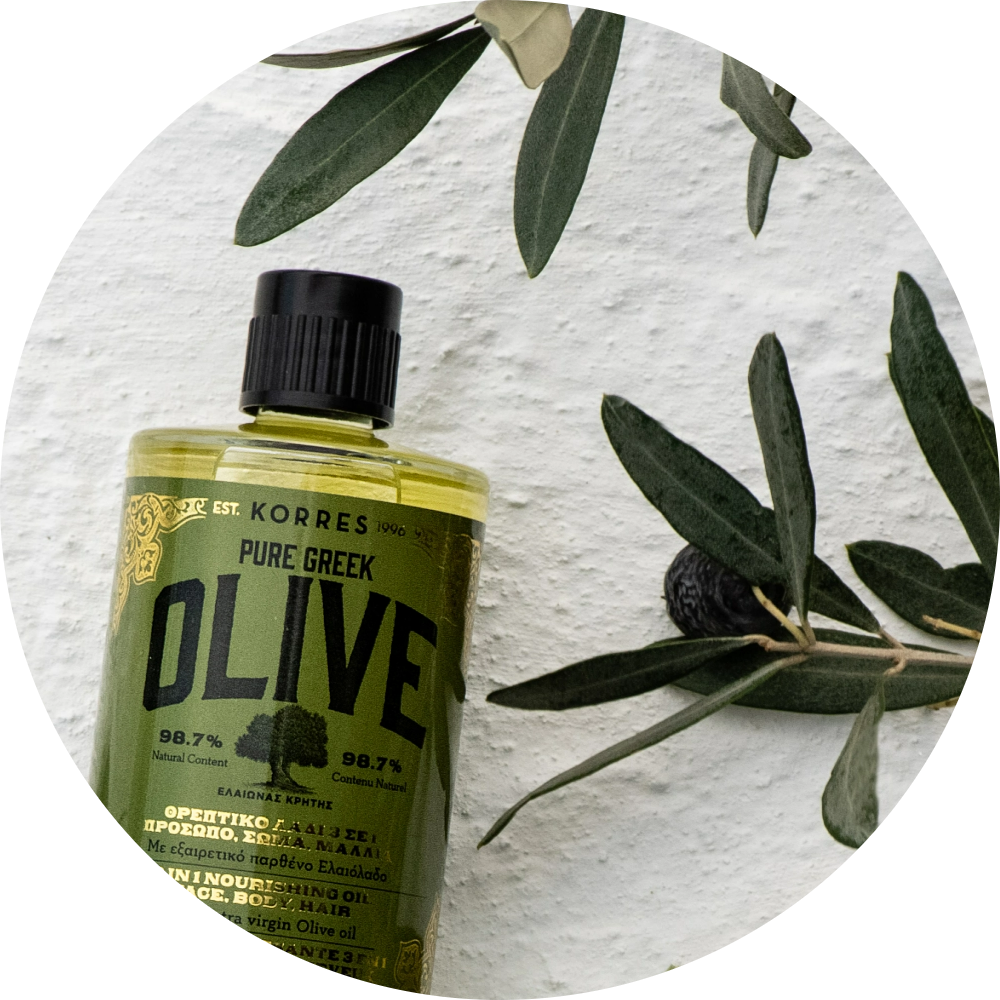 2014: Pure Greek Olive
We still cannot explain why it took us so long to create a line with the amazing Greek olive oil! A favourite across the globe, this line is based on beautiful partnerships with the farmers of the island of Crete. Here is the Pure Greek Olive Full Circle journey:
Soil Lab: With valleys at the foothills of mountains but also very close to the sea, Crete has the ideal combination of microclimate, moisture and temperature conditions for superior olive oil production. We source our precious Organic Extra Virgin Olive Oil from the Cooperative of Messara, while our rare Early Harvest Olive Oil originates from a family-owned olive grove in the Cretan village of Zounaki, close to Chania.
Molecular Lab: Superior quality Organic Extra Virgin Olive Oil and Early Harvest Olive Oil that is cold-pressed within 6 hours after harvest. Precious, limited, highly rich in polyphenols and tocopherols with strong antioxidant properties.
Formulation Lab: Luxury formulas with Olive Oil. Greek Olive Oil with over 200 different antioxidant and nourishing compounds, is one of nature's greatest treasures. Pure Greek Olive products are formulated to deliver an instant vitality boost for healthier- and younger-looking, more resilient skin.
Design Lab: 90% recyclable packaging. Paper packaging is FSC certified (Forest Stewardship Council).
Recycle Lab: Fully operational in Greece. Send us back your empties. Plastic, paper and glass are all recycled.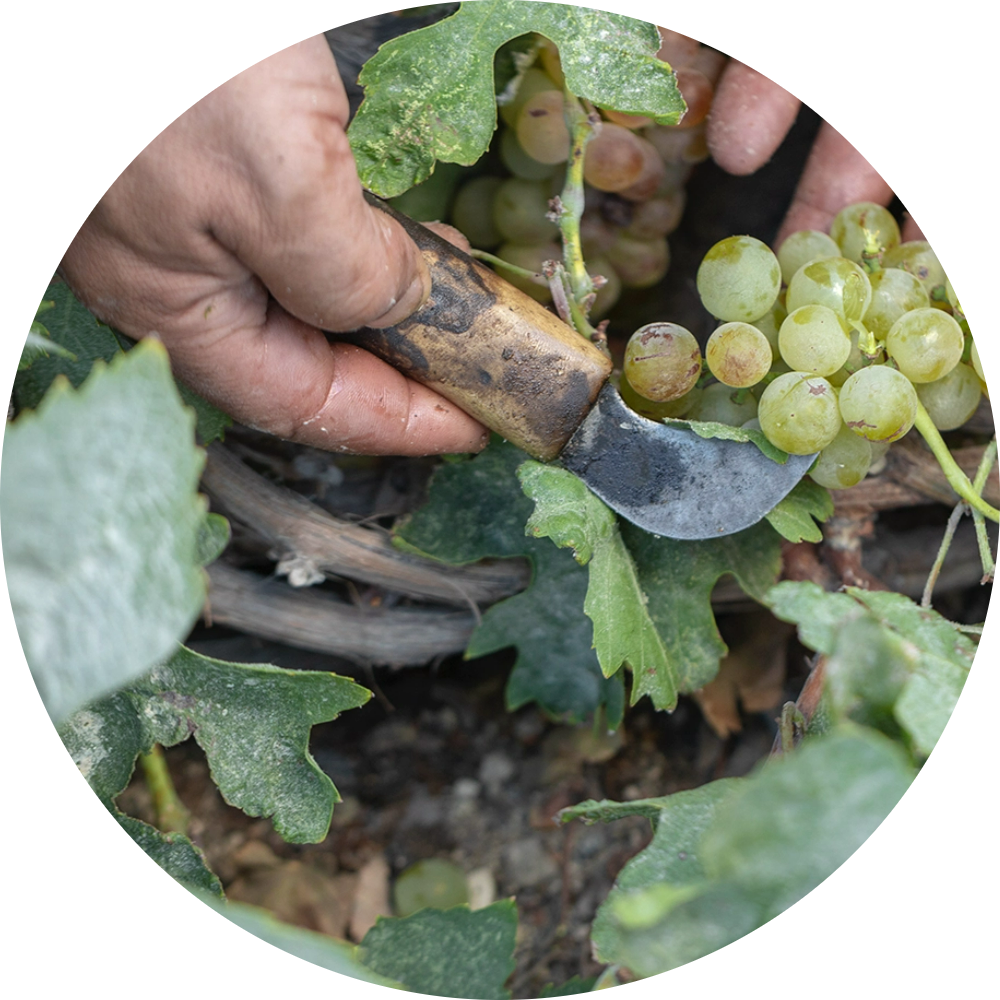 2015: Santorini Grape
The KORRES Soil Lab partners with the Association of Thera Products Cooperatives to utilize the vinification residues of Assyrtiko grapes as a raw material for the production of a cosmetic raw material in the KORRES Extraction Lab. It was the first time that the vast amount of winemaking by-products, instead of being discarded, were used to produce an extremely high polyphenol content cosmetic extract. Here is the Santorini Grape Full Circle journey:
Soil Lab: Starved of at the foot of the volcano, misted by the Aegean sea and thriving in extreme conditions with the strong Grecian sun and high island winds, the Santorini Grape is one of nature's best examples of self-renewal pulling the minerals and energy from the soil into the fruit.
Extraction Lab: Korres proprietary Santorini Grape extract is made of the dried polyphenol-rich grape skin and kernel, through a 100% zero-waste process.
Molecular Lab: Santorini grape extract, rich in antioxidants and minerals from the volcanic ash in which it grows provides energy to skin cells for total skin renewal. Resveratrol, naturally found in grape skin, provides multiple skin perfecting benefits and smooths out texture and tone.
Formulation Lab: Skin transforming formulas harnessing the power of Santorini Grape and resveratrol, naturally found on grape skin.
Design Lab: 100% recyclable packaging
Recycle Lab: Fully operational in Greece. Send us back your empties. Plastic, paper and glass are all recycled.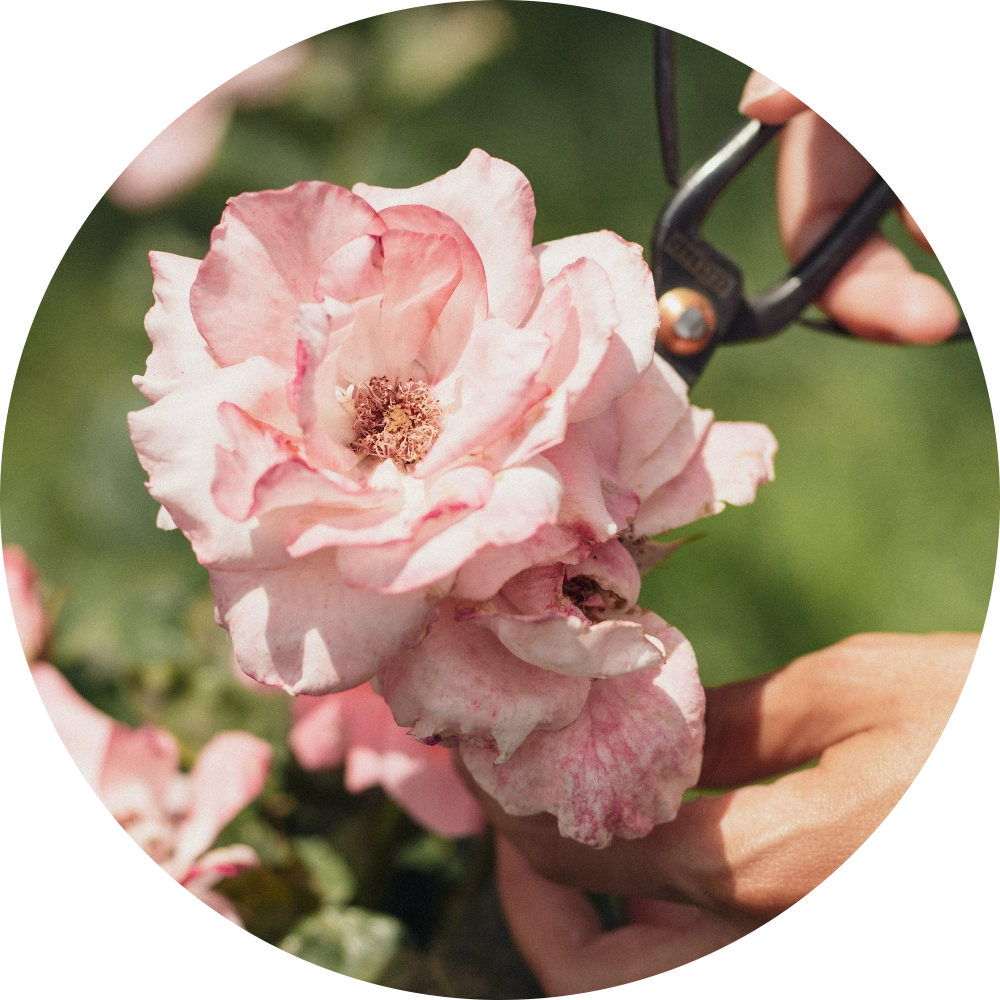 2016: Wild Rose
The original beloved Wild Rose products undergo a major make-over through the Full Circle Labs. We keep the magic and we add new high-tech active ingredients. Nothing less than the best for Wild Rose. The outcome? 2 Allure Best of Beauty Awards and a cult following growing even bigger! Here is the Wild Rose Full Circle journey:
Soil Lab: Balkan Botanic Garden of Kroussia in northern Greece. The Garden is under the supervision of the Institute of Plant Breeding and Genetic Resources hosting many rare and endemic plant species. Our precious and pure Wild Rose grows in this Garden.
Extraction Lab: KORRES cold-pressed Wild Rose oil is an enriched extract from the seeds and the pericarp, abundant in beneficial antioxidants and carotenoids.
Molecular Lab: SUPER C™ is the golden standard of Vitamin C. Stable, full potency vitamin C with unparalleled anti-ageing and brightening benefits. 1000% better skin absorption than pure ascorbic acid
Formulation Lab: Powerful formulas harnessing the power of SUPER C™, KORRES Wild Rose oil and the advanced brightening complex of Cretan-native and Mediterranean-endemic Pancratium maritimum (Sand Lily) and Sea fern extracts. Targeted action on dark spots, pigmentation and uneven skin texture.
Design Lab: 90% recyclable packaging. Paper packaging is FSC certified (Forest Stewardship Council).
Recycle Lab: Fully operational in Greece. Send us back your empties. Plastic, paper and glass are all recycled.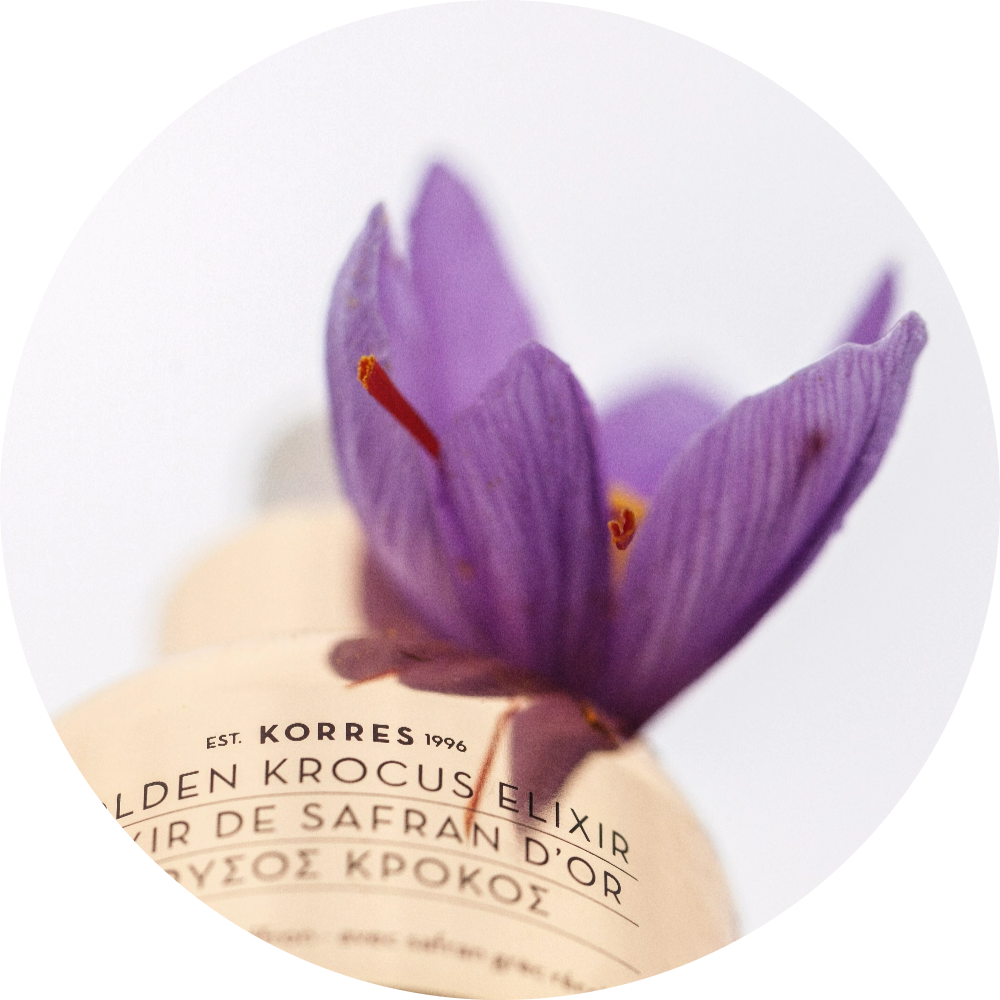 2017: Krocus Kozanis
With a stock market value equal to the price of gold, Golden Krokus (Saffron) lends its rare universal anti-ageing power to the most precious KORRES line. Here is the Golden Krokus Full Circle journey:
Soil Lab: Saffron is the most precious spice in the world, popular since antiquity. Saffron flowers bloom only once a year for 15 days. They are hand-picked one by one; 150,000 blossoms are needed for 1kg of precious dry Saffron stigmas. The most premium quality globally comes from the Krokus villages in North Greece, Krokus being the Greek name for Saffron.
Extraction Lab: KORRES 1-day fresh Saffron extract is produced and utilized fresh with its full potency.
Molecular Lab: Multi-tasking, skin-defense boosting beta glucans moisturize, firming and plumping skin at the same time.
Formulation Lab: Universal Anti-ageing. All ages, all skin types, all skin concerns. Clinical trial shows instant and long-term improvement of all critical skin parameters; skin smoothness, elasticity, firmness, improvement of appearance of wrinkles and dryness, radiance.
Design Lab: 90% recyclable packaging. Paper packaging is FSC certified (Forest Stewardship Council).
Recycle Lab: Fully operational in Greece. Send us back your empties. Plastic, paper and glass are all recycled.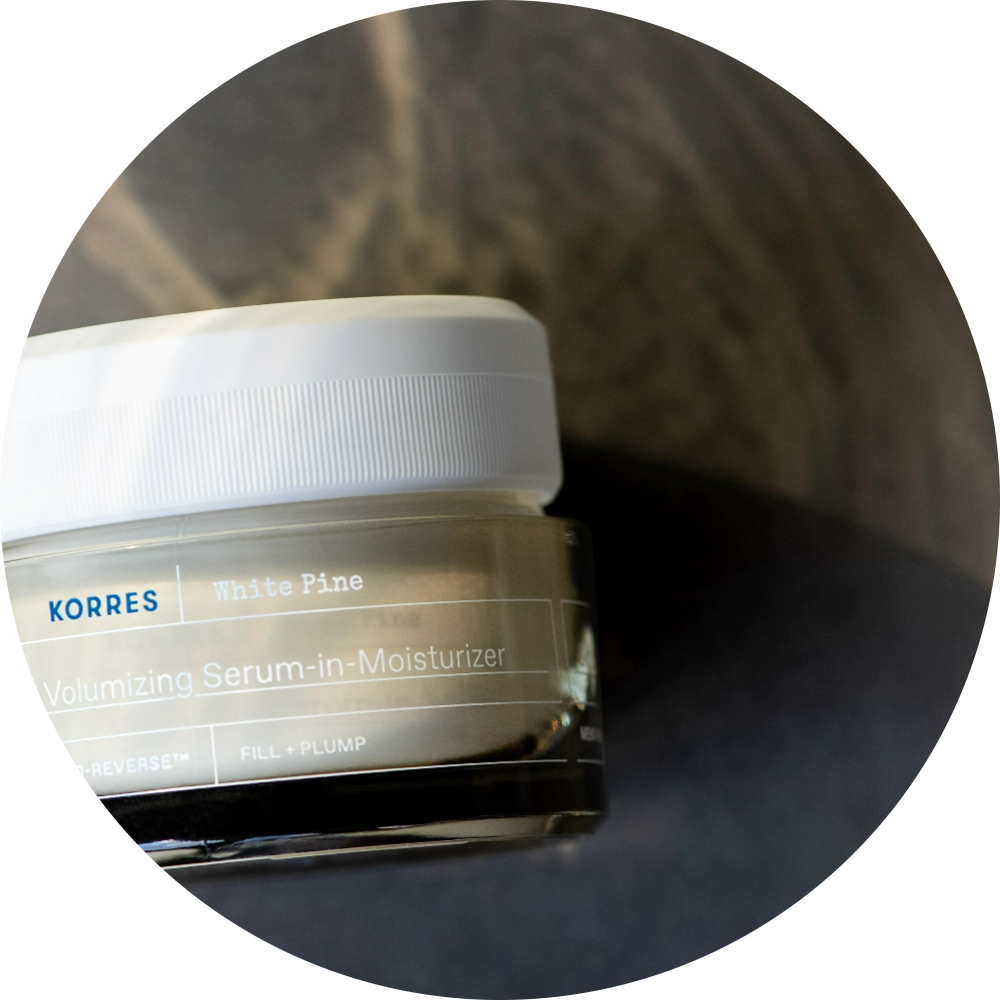 2018: White Pine
In the wild nature in very high altitudes where the Black Pine forests end, the White Pine trees start growing. In the same way, our White Pine line was created to follow our loyal Black Pine customers through the next phase in their skin circle. An inclusive, innovative and modern life-style range for every skin concern during menopause. Here is the White Pine Full Circle journey:
Soil Lab: On Pindus Mountains at alpine heights where few species survive, the enormous White Pine trees live for over 1,000 years. Under the guidance of the Directorate of Forests of Grevena, Pindus, we source by-products of White Pine timber production.
Extraction Lab: KORRES White Pine bark extract, a global first, is added to WINCI.
Molecular Lab: White Pine bark extract is proven to have a strong antioxidant profile and whitening properties, targeting multiple antiageing mechanisms related to post-menopausal skin. MENO-REVERSE™ technology targets the biological paths affected by menopause, restoring vital water levels and skin density and reducing the appearance of sagging and deep wrinkles.
Formulation Lab: Skin returns to its pre-menopause look and feel. Breakthrough formulations that target all signs of mature skin after menopause: they improve skin volume, sagging and dark spots; plump skin improving the appearance of deep wrinkles; comfort dryness.
Design Lab: 90% recyclable packaging. Paper packaging is FSC certified (Forest Stewardship Council).
Recycle Lab: Fully operational in Greece. Send us back your empties. Plastic, paper and glass are all recycled.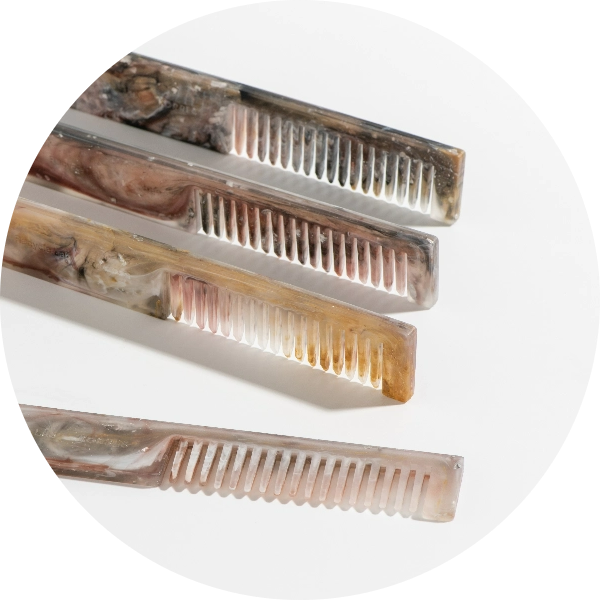 2020: Recycle Lab
KORRES Recycle Lab was established to complete our Full Circle! A recycling facility where plastic tubes, bottles, and caps are being processed to create everyday art objects. More than 1TN of plastic has been recycled in less than 6 months. All KORRES plastic packaging is recyclable. Our PE, PP and PET belong to the category of thermoplastics that can be recycled and moulded several times by melting. For second chances. For recycled art. For our planet.