Herb: Almond tree / Prunus dulcis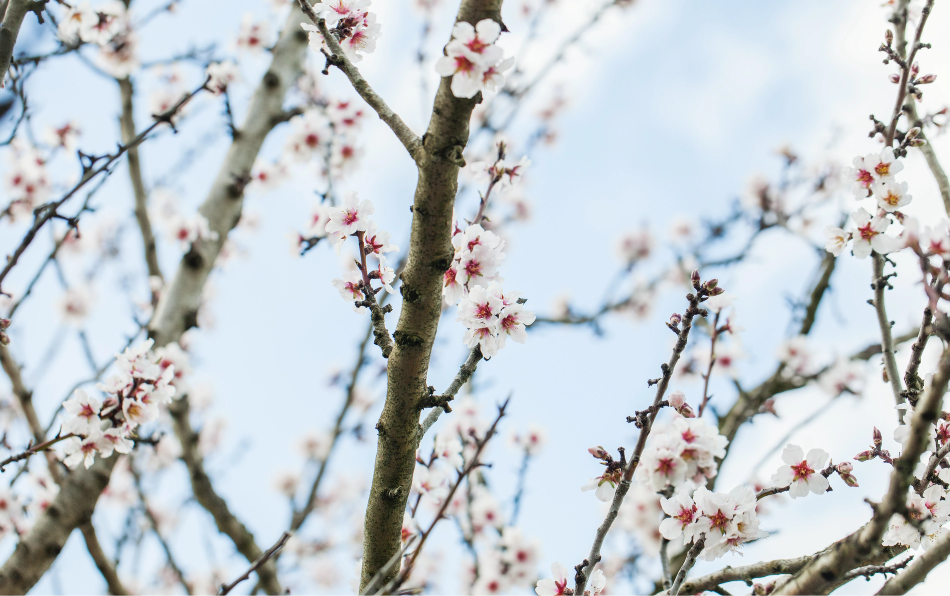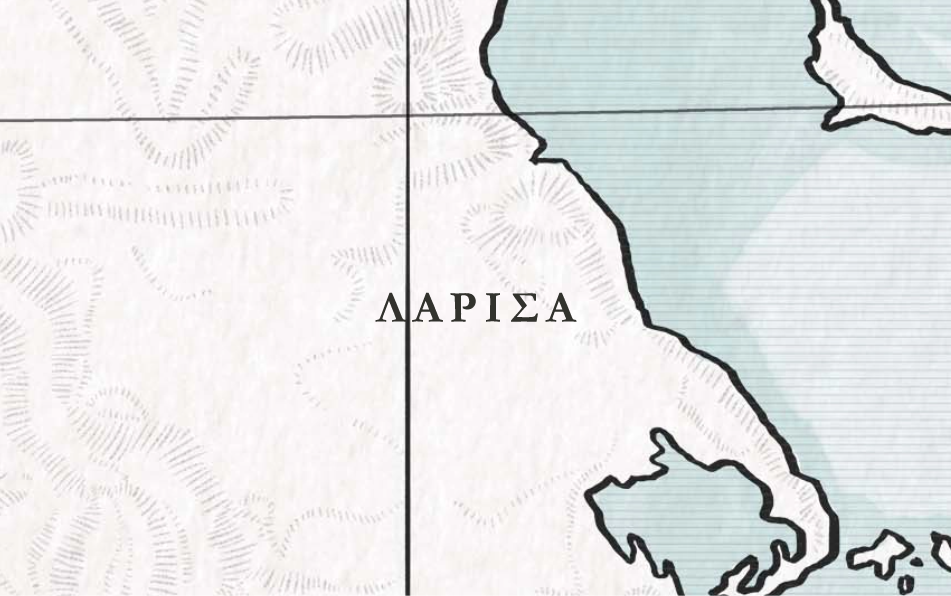 Under the gaze of Olympus Μountain, in the northern edge of the Plain of
Thessaly,
Tirnavos
is an area well known for agriculture and promising cultures of
vine and fruit trees for hundreds of years. Local farmers are dedicated to the
spring-blossoming Almond trees' organic cultivation, growing in the ideal climatic
conditions of the region.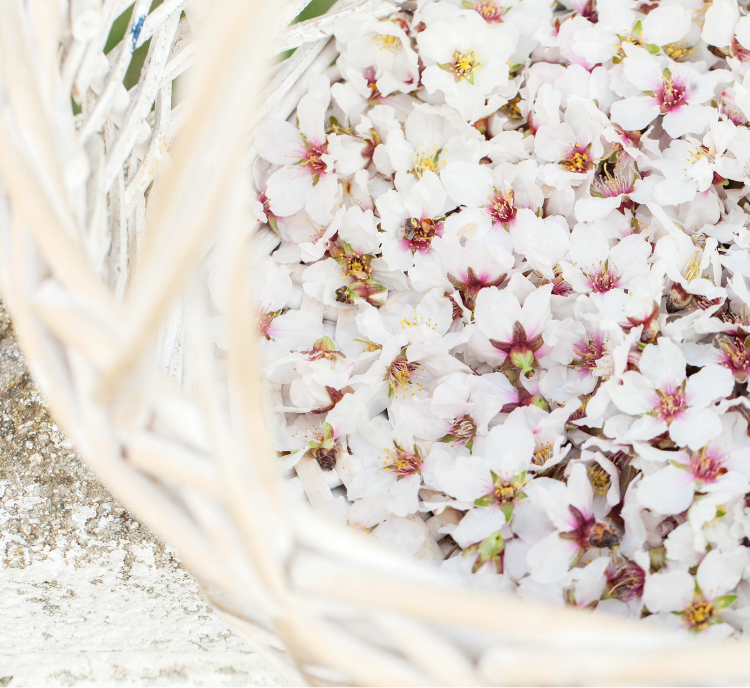 1. Soil Lab
Nikos Perifanos with over 25 years of expertise in organic farming, is one of the most experienced farmers of organic Αlmond trees.
Almond tree -the first sign of spring awakening in Greece- has always been a popular tree dating back to 8000 B.C. In the foothills of Olympus Μountain, in Tirnavos, the harvest of the sweet, organic almonds lasts from late August to mid-September. Almond oil is widely used in pharmaceuticals, cosmetics, and fragrances.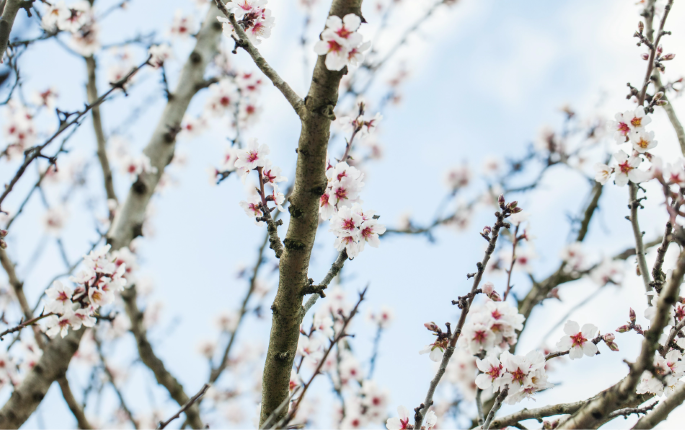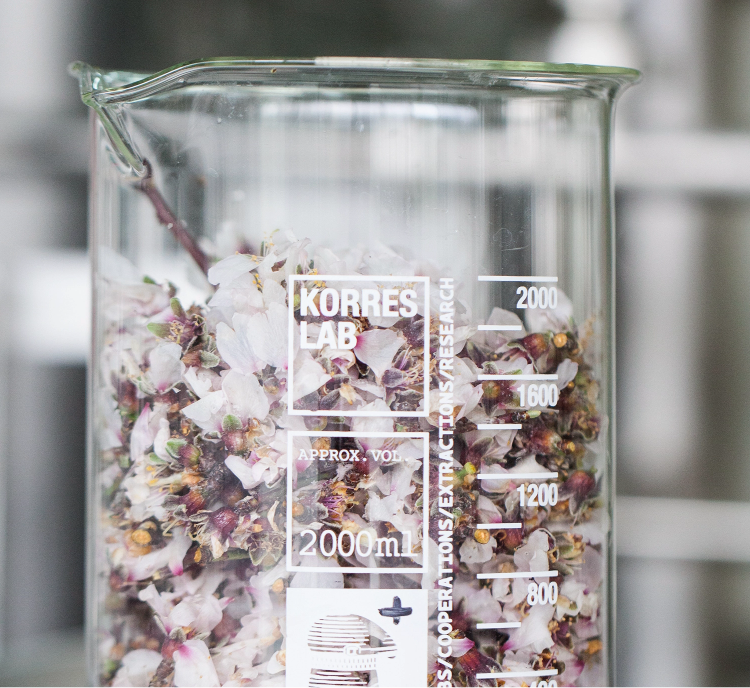 2. Extraction Lab
KORRES Almond oil derived from the organic almonds of Tirnavos, is produced through cold-pressing, following strict controls to ensure specific quality parameters, such as the absence of pests and plant diseases.
It is the mildest solvent-free oil production technique, ensuring a precious, non-refined oil of superior purity.
100kg of almonds -nuts with their skin- yield just 20kg of this virgin Greek Almond oil with supreme qualities.
We have opted to keep the almond skin, instead of using heat to remove it, thus preserving its superiority and valuable substances.
This is the purest and most natural oil. The process is 100% zero-waste, while solid residue is composted to end up back into the soil as organic fertilizer.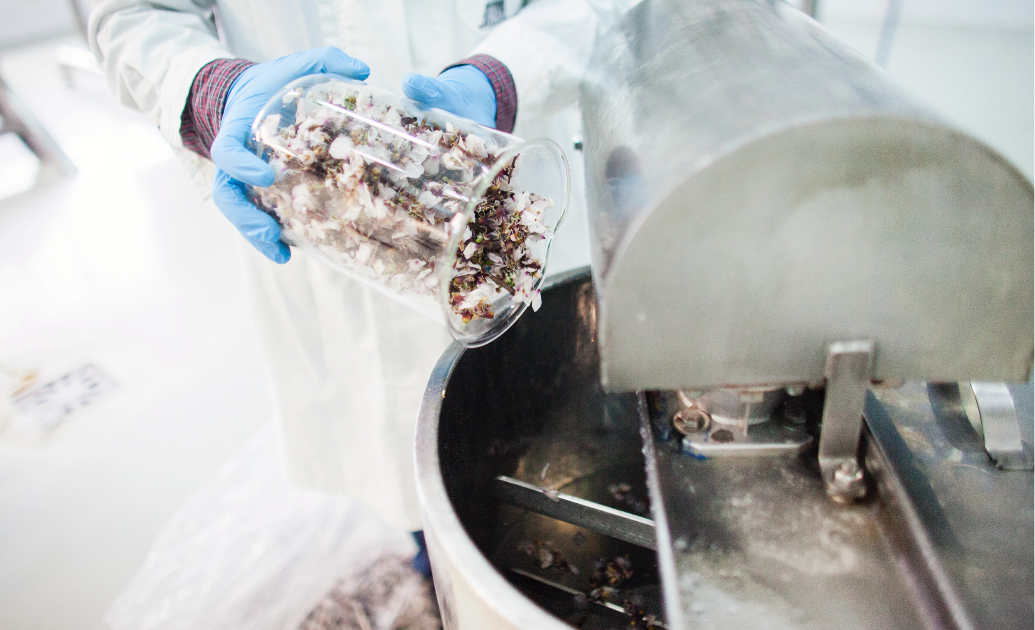 Technical Data
Appearance: Liquid, yellow, clear / Shelf life:
12 months / Composition: Prunus
amygdalus dulcis (Sweet Αlmond) seed oil
/ Production time: 1-15 days /
Certifications and Standards: ISO 16128,
Natural ingredients - Certification of
organic production of plant material / Eur.
Pharm. monograph Almond oil, Virgin /
Production method: Cold extrusion / Plant
ingredient functions (INCI): Skin-
Conditioning Agents