Herb: Calendula / Calendula officinalis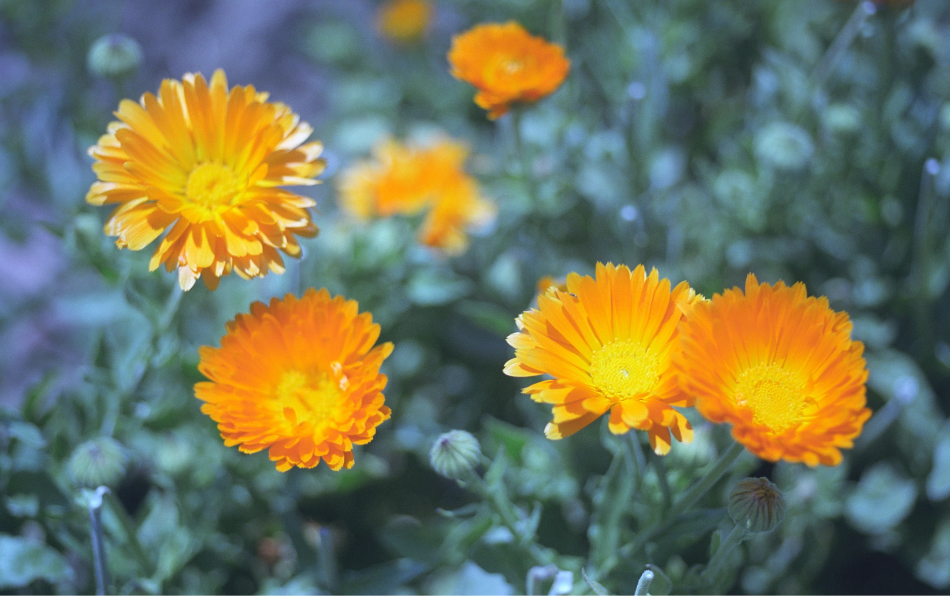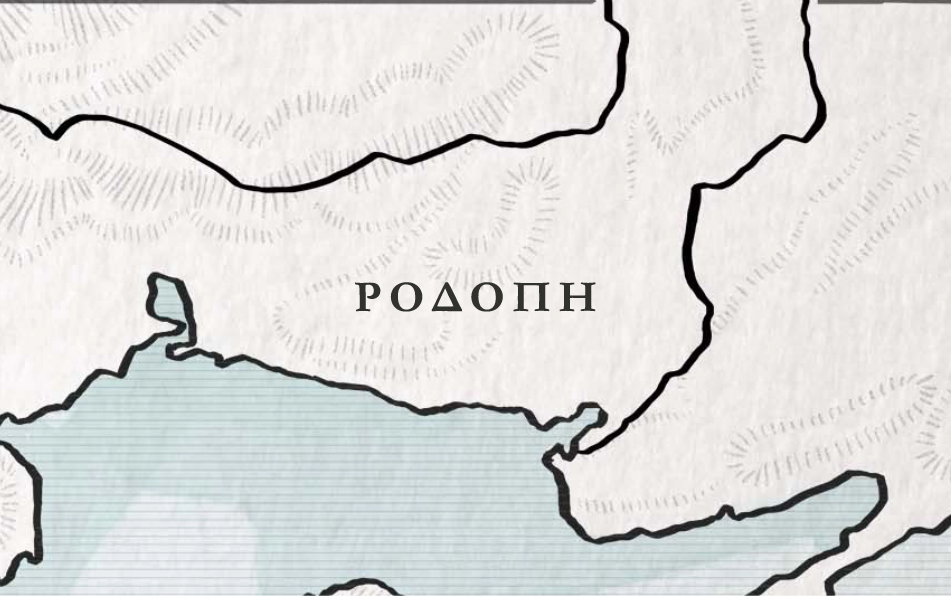 In the Itea Settlement of Rodopi, most types of cultivatable aromatic & medicinal
plants grow naturally, whilst the majority of the villagers are engaged in
agriculture.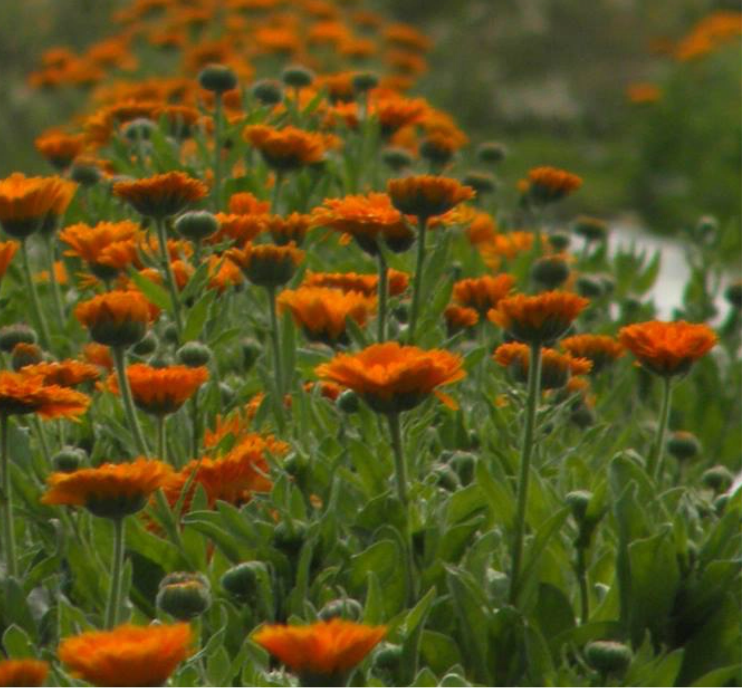 1. Soil Lab
Giorgos Ereliadis has been actively involved in aromatic and medicinal plant organic farming since the early 70s, including the Calendula cultivation. More than fifty years of valuable experience in optimum organic farming techniques; an effort that we are passionately supporting.
The organic calendula flowers are hand picked from April to October and transferred to the KORRES Extraction Laboratory.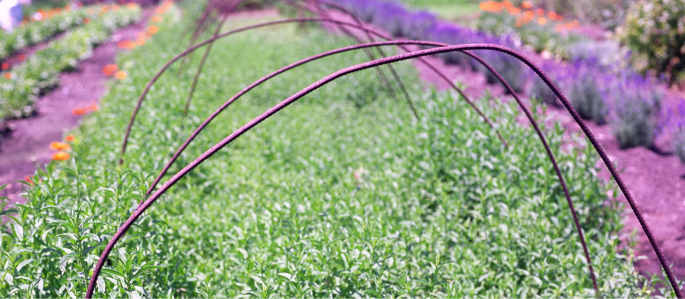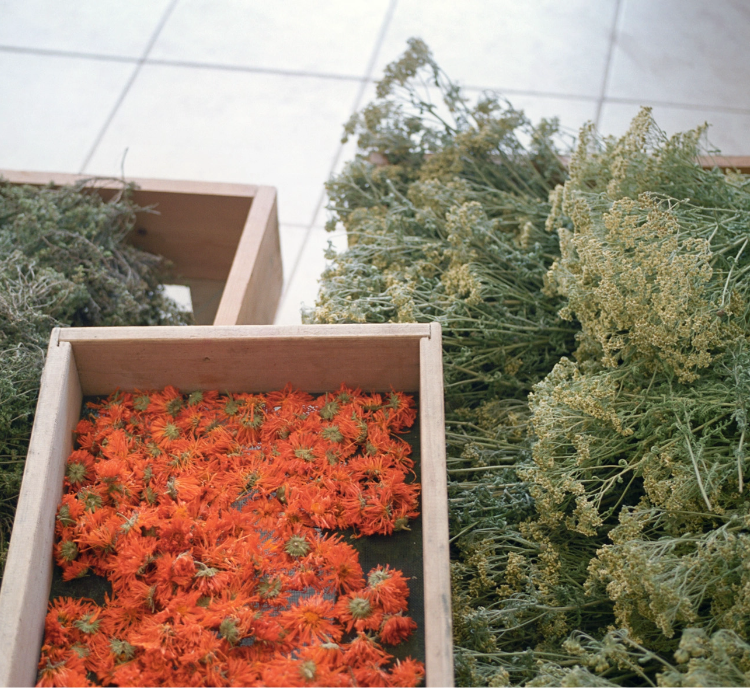 2. Extraction Lab
Calendula flowers are transported to the KORRES plant and stored in constant humidity and temperature conditions.
Before their use, they are checked based on specific quality parameters (entomological enemies + parasitic diseases) and then extracted in the unique extraction unit KORRES (ISO 14001 & ECOCERT certified) by the method of heat soaking. For the extraction, only 100% Greek cold-pressed organic sunflower oil is used, as defined by the European Medicines Agency (EMA) Monograph, for the traditional use of the oil for dermal use.
Thus, we produce an oily extract of calendula flowers consisting of various active ingredients such as tocopherols, sterols, carotenoids, oleic acid, linoleic acid, lecithin, and oil-soluble form of vitamin C.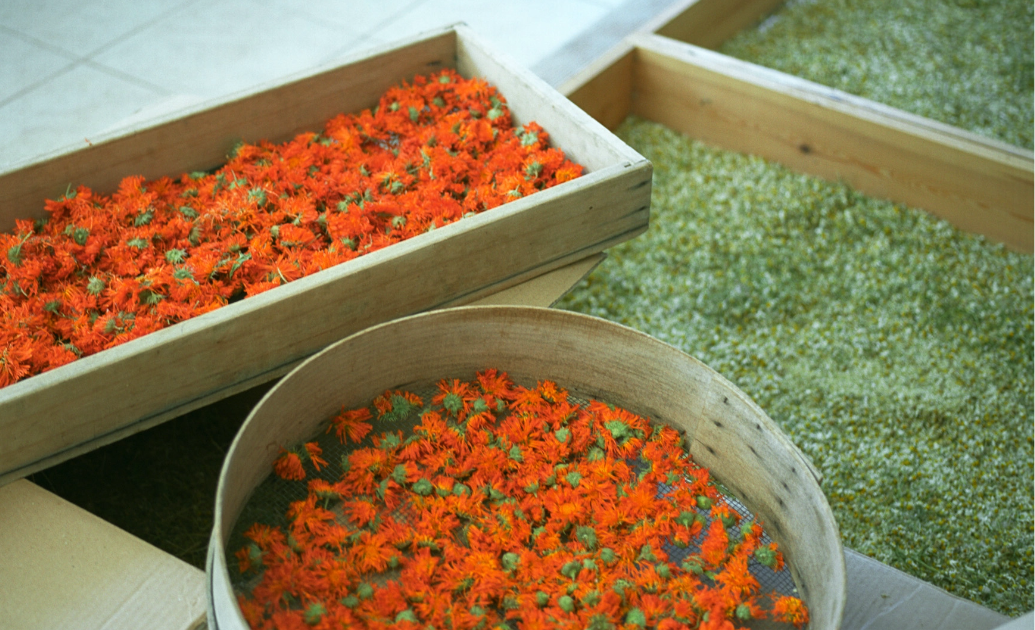 Technical Data
Appearance: Liquid, yellow, clear / Shelf life:
12 months / Composition: Helianthus
Annuus (Sunflower) Seed Oil, Calendula
Officinalis Flower Extract/ Biodegradability:
expected to be biodegradable / Production
time: 1 day / Annual production quantities
(2020): 75 kg / Certifications and
standards: ISO 14001 & ECOCERT -
extraction unit / ISO 16128 - Natural
ingredients / Certification of organic
production of plant material, EMA -
European Union herbal monograph on
Calendula officinalis L., flos / Production
Method: Heat soaking / Plant ingredient
functions (INCI): Skin-Conditioning Agents