A seed to skin ethos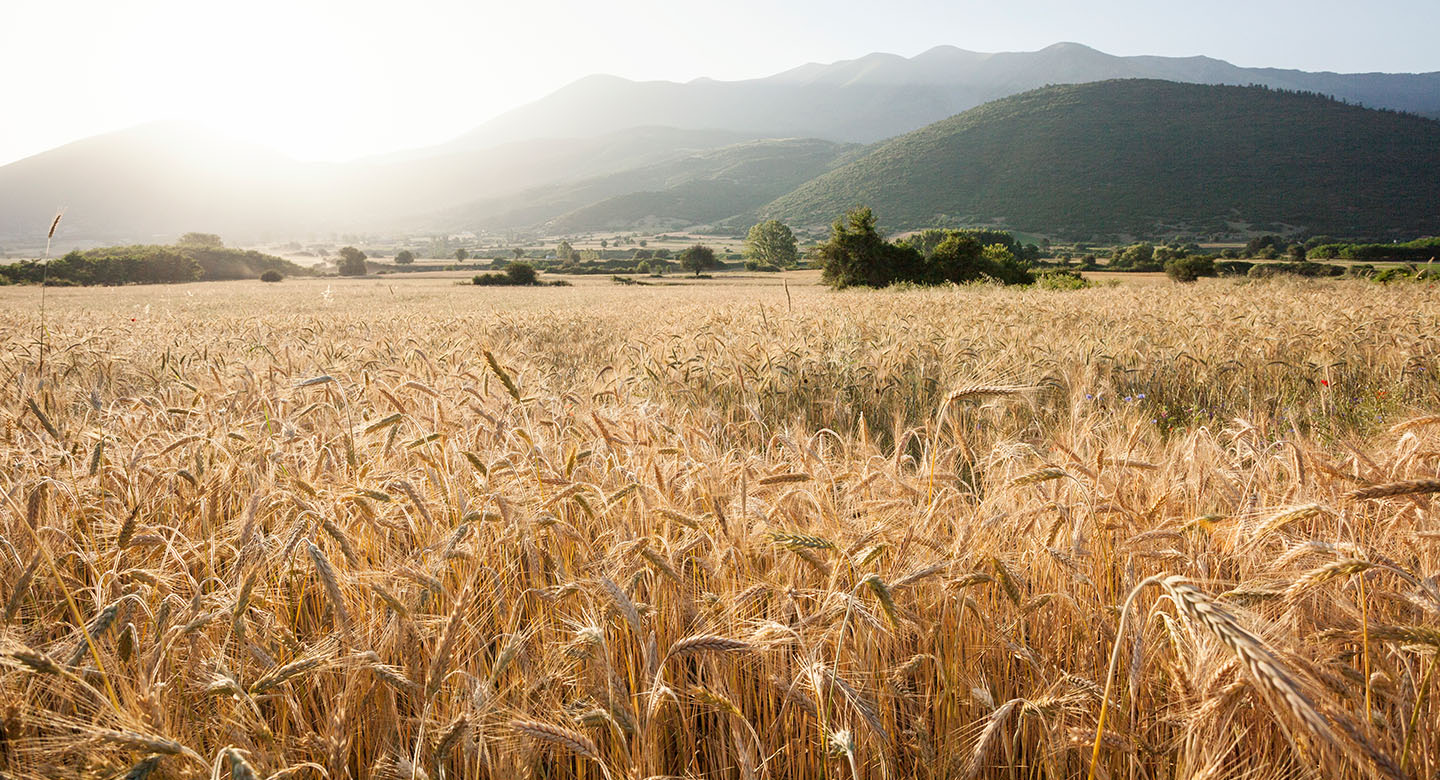 Soil Lab 1
Local farmers are family to us."
"Ethos is the Greek word that best describes our position on the utilization of Greece's soil & Nature.
This lab is all about ethical sourcing & cooperation. We work together with more than 30 local micro-farmers and 5 Agricultural Unions around Greece. We support them financially, scientifically, and in every possible aspect we can. I meet them in person, I advise them, I hear their dreams and their problems.
They are my inspiration. We've set up an R&D system to promote organic farming in Greece and to conserve the biodiversity and the cultivation of endangered species."
Extraction Lab 2
Our Soul is in our Extractions."
"Based on our deep understanding of herbs and the knowledge of innovative extraction methods, we created an in-house exemplary extraction unit in cooperation with the University of Athens - School of Pharmacy. This environmentally-friendly & certified herb extraction unit was the outcome of a 5+ year-long effort.
Our aim is to extract & isolate active herbal ingredients in order to produce clinically effective organic extracts of the highest quality."
Molecular Lab 3
We push the frontiers of knowledge."
"This is guided by the results of our continuous primary research on plants. We develop strategic relationships within the Scientific Community and establish a network of scientists from Greek & European Research Centers, Institutes and Universities. With this comprehensive research, we are able to enhance our understanding and deepen the study of plant systems at a cellular level.
Each plant, as a powerful and complex structure, is composed of over 1,300 distinct elements. The isolation and identification of active molecules within a plant is important to reveal the plant's unique biological mechanisms and properties. Our aim is to study the power of nature and use its treasures for healthy and strong skin."
Formulation Lab 4
We are proud of our formulas."
"Formulating with natural ingredients is our second nature. We started 25 years ago, when 'natural' wasn't a trend. We were the hard-to-service brand, as we always pushed our suppliers for more a more natural direction. With an always in-works "no" list of more than 1,500 ingredients, our all-women expert R&D team is continuously committed to developing natural, effective, clean, safe formulas.
More than 500 safety and efficacy tests are performed for each product! Natural extracts, oils, butters and waxes are the heart of our formulations. There are formulas with close to 100% natural content. Because of this, we bring the most efficacious and sophisticated products to life.
But it doesn't end there. The texture, the feeling, the scent of the product - they are all important to us. No compromise at any level! All our promises are real."
Design Lab 5
Design is so simple, that's why it is so complicated."
"Our design team consists of graphic designers, architects, industrial designers, illustrators, photographers and artists. Each one asks targeted questions to come up with the most creative answers. The aesthetic is an important and characterizing element of design.
We not only design beautiful things, but the elegance of the solution - the balance between form and function - is also part of the project, reflected across all phases. Both aesthetics and elegance are core functions of every object, interface, and design, of every product. Design aims to deliver a delightful experience."
Recycle Lab 6
Our Design has a Second Chance."
"Through a "Return Your Empties" program, we collect waste packaging from our customers and make sure it turns back to precious raw material. Plastic is turned into Art. We built our own recycling facility where waste tubes and bottles are being processed to create everyday art objects. A full line of sorting, washing, melting and shaping to our own design molds, for objects that are turned back to our consumers as a reward. The molds are designed by Greek artists and our creative team.
Paper reforms. All kinds of boxes and paper strands are used to produce merchandising, furniture and recycled carton boxes, to be used as gift boxes or mailers. Glass continues its life. It's a perpetual material that finds its way back to being used.
It's about sustainability, it's a path to a cleaner planet, it's a choice to live with ethos and harmony with nature. Special people will be involved in the process, within the framework of our responsibility to the community."